Complete Story

09/18/2023
2023 CSIA Scholarship Recipients Announced!
CSIA Announces Annual Scholarship Recipients
Congratulations to the 2023 recipients of the Central States Insulation Association Scholarship!!
The Scholarship Committee would like to thank all of this year's applicants for taking the time to apply for this year's scholarship award. We wish all of the applicants much success with their educational endeavors.
____________________________________________________________________________________
Each year, the Central States Insulation Association offers two $1,500 college or technical school scholarships to students who are children of or under the legal guardianship of employees of CSIA member companies.
If you are an employee of a CSIA member and have a child or other dependent who is currently a student at a college, university, or technical institute, or who plans to enroll in such an institution next year, he or she may be eligible to apply for the 2024 CSIA Scholarship.
The number of scholarships the CSIA is able to provide directly relates to the financial support received. Making a gift of any size to the program is a great way to help students achieve their goals and potential.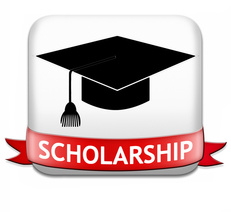 ---